My Top 10 List
About Me!
I have a lot of new readers, some new followers, and I'm in new blog groups on Facebook… so I thought  I would publish this post with some updates to help you get to know me better! 🙂  Have you ever written a "Top 10" list about yourself? I have done this kind of list before, with 30 things, so choosing 10 shouldn't be too difficult. So unless you're a family member or a close friend or a mutual Facebook group member…here are my "Top 10" things you may not know about me!

Hubby Dave and me!

1. I'm happily married (third time's the charm) to the love of my life, Dave, and we live in Maine with our "fur babies." We have been together for 14 years, and celebrated our 11th anniversary this past February 11th! 🙂

2. Our fur babies — all rescues — include our almost 6-year-old pup, Desiree Clementine (Desi), a beautiful Plott hound with brindle markings; Zoe Lee (Zoe or Zozo), a 4 1/2-year-old black lab/whippet pup; and our newest dog, an unclaimed abandoned older girl, a lab/border collie mix, around 10-11 years old, who we adopted last May, and  named Lady.
Oh, and EIGHT cats — yes, 8!  Five of them arrived as a litter of feral kittens about 9 years ago–and after socializing them, we just couldn't part with any of them. Then after losing our oldest cat, Mack, in November 2015 to congestive heart failure at 10 1/2 years old, we adopted three more little ones who were rescue kittens. Our vet tech does rescue/fostering work on the side, and had rescued a pregnant mama cat from "death row" at a high-kill facility; mama cat had a litter of 5. Our vet tech found homes for two of them and we took in the other three! They are now just turned 3 years old.


3. I grew up in Gilford, New Hampshire within walking distance of Lake Winnipesaukee, and what is NOW the  Bank of NH Concert Pavilion. I was also within a few miles of Gunstock Mountain Resort and only about a half hour from what was THEN Bryar Motorsports Park in Loudon – NOW known as NH Motor Speedway.

4. I was NOT a NASCAR fan when I lived close enough to easily go to the races…NOW I am, since I've been with Dave, even though we have to travel about 3 1/2 hours to get there now!

5. I have four adult "kids" ranging in age from almost 28 to 37; my son is the oldest, and then three beautiful daughters.  Three have spouses and one is engaged, AND I became a grandmother in 2012 to my first precious granddaughter…and a second granddaughter in 2014… granddaughter #3 was born in 2016, AND … granddaughter #4 – yes, another girl – was born last July, and she is my son's and daughter-in-law's first child.


6. Dave and I went on our first trip together – first flight, first international traveling adventure – in November 2013, to Punta Cana in the Dominican Republic, to attend my middle daughter's wedding. We would love to go back some time for a vacation on our own!

7. I am in my 11th year as a freelance writer and educational consultant; I have over 3,200 articles published online, and have helped develop about 15 courses for various clients.

8. I have written one book — so far, a compilation of stories about my own Dad–gone since 2002–with contributions from others about their fathers. It's called Fatherly Reflections, available at Amazon for only $2.99.  I also co-authored a second book, with Dr. Christine Mason of the Center for Educational Improvement, entitled "Heart Beaming."

My first book

9. I have a home-based business, K-Lee's Kreations, specializing in adding imprinted photos for truly personal, memorable items. I make customized quilts, pillows, bags, and other fabric items. You can also find my KLK page on Facebook HERE.  (Currently running a storewide 20% off sale for summer  – at Etsy and K-Lee Kreates on Zibbet !) 🙂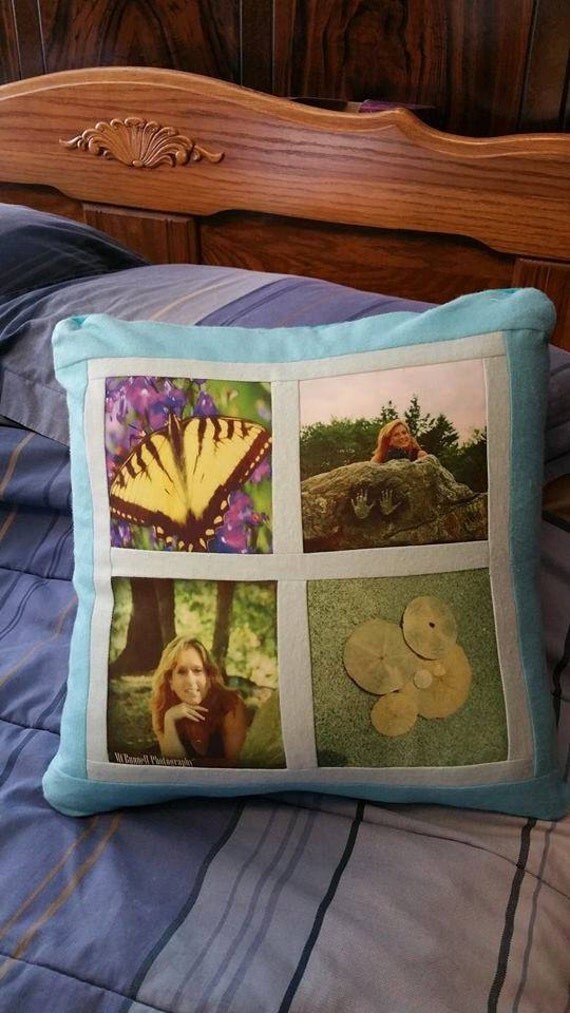 One of many pillows I've made for clients

10. I became Dr. Banks in 2017!  🙂  I now have a Doctor of Education (EdD) degree from Northcentral University in a dual concentration of educational technology and e-learning. I finally completed my 7 1/2-year-long journey on June 26, 2017. My dissertation manuscript is entitled, "Identifying Online Graduate Learners' Perceived Barriers to Their Academic Success Utilizing a Delphi Study." AND I just received word THIS MORNING that my study is now published in an a IGI Global book entitled Fostering Effective Student Communication in Online Graduate Courses. My study is chapter 11 in that book. So I have my first official published research in a peer-reviewed publication. 🙂

So there you are–my Top 10 list! 🙂
Did you know all these things about me?  Are any of them a surprise?
Have you done a Top 10 (20, 30?) list about yourself on your blog?

My dissertation "wordle"