Happy Veterans Day and thank you to all veterans who have served and those who are still active military members! As I mentioned in yesterday's post, both of my parents were veterans, but like many of their fellow veterans, they now rest in the Veterans Cemetery in New Hampshire. Love and miss you, Mom and Dad!
I am continuing with my thematic blog posts, based on ideas from the Ultra Blog Challenge and the Article Writing Challenge. Tuesdays are designated as "Top 10? list days, so for this Tuesday, November 11th post, I wanted to "re-share" some of my top 10 things you might not know about me, but I added one, so we have a "Top 11" list for 11/11!  (And if you have ever wondered about the significance of repeating numbers, check out Life Coach Kathy Hadley's post entitled What Does 1111 Mean?)
So here we go!
Dave, me, and our Desi pup!
1.  I have been with the love of my life, Dave, for nearly 12 years now–and married for about 8 1/2 of those years. This was after my nearly 20-year marriage to my kids' father unfortunately fell apart.
2. I have four amazing adult kids–ages 25 to 33–one daughter-in-law, two sons-in-law, and two grandchildren (both girls). All of them–well, excluding my adorable granddaughters–are successful and doing well in their respective careers and hobbies. So proud of all of them!
3.  Dave and I have a houseful of fur babies! These include six cats (five who arrived as feral kittens in our back yard five years ago) and two puppies, including one 2 y.o. Plott hound, Desi, and one 9 m.o. black lab, Zoe.
4.  All of our fur babies are "rescue" animals! As I mentioned, our five feral kittens arrived in our back yard as tiny kittens and we used a "safe" trap to catch them and then couldn't part with any of them. Our older cat and Desi came from the local Humane Society (and Desi was pulled from a shelter down in Alabama). Our newest baby, Zoe, arrived a month ago, literally pulled from "death row" at a so-called shelter in South Carolina. After losing my long-time canine companion of 12 years–my black lab, Kita–almost 2 years ago, little Zoe is helping to heal that hurt!
My Zoe Pup!
5.  I grew up in Gilford, New Hampshire within walking distance of Lake Winnipesaukee, and what is NOW the Meadowbrook Concert Pavilion. I was also within a few miles of Gunstock Mountain Resort and only about a half hour from what was THEN Bryar Motorsports Park in Loudon – NOW known as NH Motor Speedway. I wasn't even a NASCAR fan at that time–but I became one after meeting Dave!
6.  Dave and I went on our first trip together – first flight, first international traveling adventure – in November 2013, to Punta Cana in the Dominican Republic to attend my middle daughter's wedding.
7.  I am in my 7th year as a freelance writer and educational consultant; I have over 3,000 articles published online, recently co-authored a soon-to-be released book, and have helped develop about a dozen courses for various clients.
8.  I have written one book so far, as I mentioned in my post yesterday. It's a compilation of stories about my own Dad–gone since 2002–with contributions from others about their fathers. It's called Fatherly Reflections, available at Amazon for only $2.99.  I have also co-authored a book with Dr. Christine Mason of the Center for Educational Improvement, entitled Heart Beaming. It was a collaboration between Dr. Mason, my son who did all the graphic art and book layout, and me–and featured my daughter-in-law on the cover, since she's an actress and model. I am also working on my "fire story" during this month of November!
9. I have a custom quilt business, K-Lee's Kreations, specializing in adding imprinted photos for truly personal, memorable items. I make quilts, pillows, bags, and other fabric items.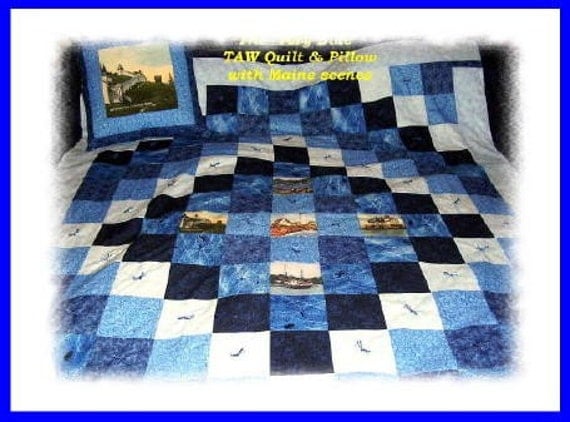 10. I became a doctoral candidate in March 2014 when I passed my comprehensive exams for my Doctor of Education (EdD) degree with Northcentral University. I am currently working on my dissertation examining whether more effective online course development focused on meaningful learning activities—paired with engaging, interactive, and innovative online delivery methods—will satisfy the needs of adult learners engaged in online education.
11.  I added this bonus #11 especially for Veterans Day. My parents actually met one another in Germany while they were serving in the military. My Mom was a lieutenant in the Air Force and my Dad was a private in the Army–technically, they weren't even supposed to be dating–but they met at a Youth for Christ rally. Eventually, Dad ended up proposing to Mom in a tulip garden in Holland!
So there you are–my Top 11 list! 🙂
Did you know all these things about me? Are any of them a surprise?