Don't Go Starting Something!!
Or Maybe You SHOULD?
Welcome (or welcome back) to my K. Lee Banks, EdD, Inspired Freelance Consultant blog, where I endeavor to share daily motivational and/or inspirational thoughts that will hopefully uplift your spirit and speak to your life in some way.  (I also endeavor to blog DAILY on my Words of Encouragement blog, if you're interested in checking that one out!)
But, as I'm sure is obvious to those who visit frequently and/or who subscribe to this blog, I have been absent nearly the whole month of January. Other obligations and circumstances kept taking over, regardless of my attempts to control and redirect them. The result, I confess, was a less than pleasant attitude, and very little activity here on my blog!
Honestly, I finally had to just let go of certain situations, change my attitude, and take care of other things before I could once again turn my attention back to blogging!
SO … back to Motivation Monday, per my blogging schedule!
I am thankful for this last week of January, heading into the new month of February on Thursday.  It's a good time to assess what has worked, what has NOT worked, what changes I need to make, and how I can continue to grow in various areas of my life.
I think this is especially important since my motto or phrase for 2018 is "change and growth."

Have you heard the expression, "Don't go starting something"? I usually hear it directed at people getting into a heated discussion or planning some kind of retribution.
Of course, I hear it at home sometimes, too, when it's close to bedtime and my darling hubby is trying to make sure I get to bed at a reasonable hour!
"Don't go starting something"  – but then again, maybe you should! It's one thing to have a dream or a goal – it's quite another to take proactive steps to achieve your goal.
I find it fascinating how often an inspirational thought I've read goes along well with a concept I blog about. For instance:
"Are you just spinning your wheels and not really getting anywhere in your life? Maybe it's time to stop trying to drive a parked car!
If you are doing nothing with your life because you are not sure what to do, then I recommend… begin trying some things.
You cannot drive a parked car. Get your life out of 'park' and get moving in some direction. As we take steps of faith, our destinies unfold."
—Joyce Meyer


I know when I "came home" to work in February 2008, I had to start something to replace my lost income from my previous work as a traveling speech therapist.  Oddly enough, while I had enjoyed writing for over 20 years in various informal capacities, I had never seriously considered pursuing it as a career. When the opportunity presented itself out of necessity, I started my freelance consultant business, concentrating on writing, editing, and instructional design. It's amazing to think I'm now entering my 11th year in this career, and have since added curriculum development, course writing, assessment writing, and ELA specialist services!
 
I also started my own home-based business, K'Lee's Kreations, MANY years back, but became more serious about it when I moved here to Maine 15 years ago. I took a business course sponsored by Maine Centers for Women, Work, and Community called New Ventures and it was at that time I received encouragement to invest in my own imprinting equipment to add to my business, as I had previously been outsourcing the imprinting to another female entrepreneur in Maine. It was a good thing to start, and continues to be the most popular type of product I make.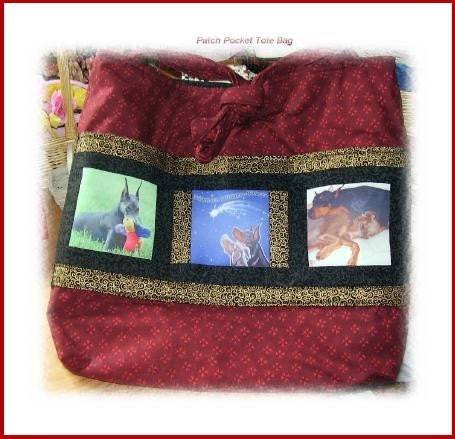 So what do I want to start NOW?

     I want to start handling my current freelance business more professionally and efficiently.

     I want to start on the path toward being a well-known blogger with a following, so I can make a difference in people's lives. And maybe, just maybe, I'll eventually start earning money from blogging, like many dedicated and hard-working bloggers already do!

     I want to start creating an inventory of my "kreations" and start promoting my K-Lee's Kreations business more consistently.

     I want to start (actually CONTINUE) my quest to learn more…about blogging, my freelance business, my craft business, and other interests.
 
 
So What About YOU?
Is there something YOU should be starting?
Do you have an idea for a business that you have put off? What's keeping you from moving forward with your idea?
 
Save
Save