The NaBloPoMo writing prompt for today is to consider the following question:
Do you believe the saying that with great risks come great rewards?
Given the parameters I mentioned in yesterday's intro post on the topic of taking risks, as long as you're not placing yourself or another person in the way of known bodily harm or danger, then I would say I agree to a point that with great risks come great rewards.
I have a powerful example from 28 years ago this month. On March 25, 1985, I was a young mother of two: a 3-year-old son and a 4-month-old daughter. I also provided one-on-one developmental services for a 2-year-old autistic girl. I lived in Lakeport, New Hampshire, with my husband and our two children. The mother of the autistic girl had just dropped her off, and I had gone upstairs to our second-floor apartment with her and my baby girl, while my son played outside.
Our entire world changed in less than 10 minutes when my son ran up the stairs yelling about a fire–flames had erupted out of the attached barn and roared up that same stairway we had just used–blocking our only exit.
My only choice to save the lives of those three precious children I had the responsibility to protect was to take a great risk: drop them out the second story window to two police officers who had arrived ahead of the fire department. Considering the dire circumstances, the risk was definitely worth the reward of saving their lives.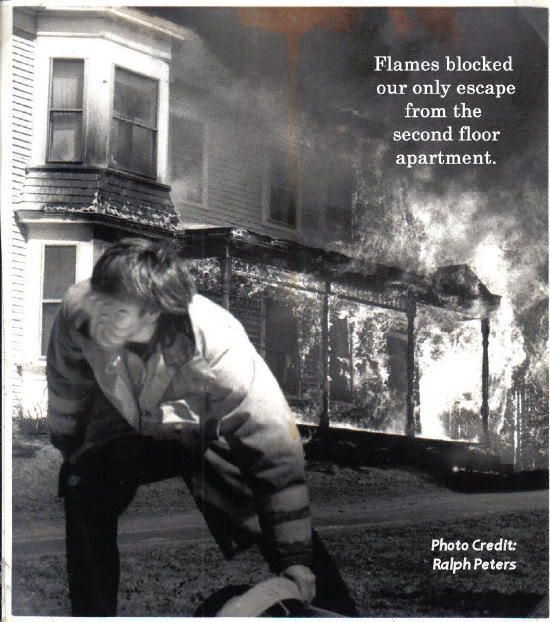 [Teaser Alert: I am currently writing my second book, and it will be about this experience, tentatively entitled "Angels in the Midst of the Flames"]. 
What about you? Do you believe the saying that with great risks come great rewards?