It's Day 20 and you know what that means: only 11 days left in the Ultimate Blog Challenge and I am determined to succeed this time in completing the challenge. I believe I can, since even on those couple of days I had no time to post, I made up the next day each time with two posts. So this is officially post #20 tonight!
Ironically, however, this is the first post using one of the suggestions that the awesome Michelle Shaeffer sends out to UBC participants.  The idea was to discuss determination, including motivation to succeed and complete challenges, or plans of any kind. I have two particular topics to mention in this post: blogging and quilting.
First, I'm not sure what the difference is this time with the UBC, except that I've been reviving/revising some popular older posts and getting great responses, which has been really encouraging. I really appreciate all of you who take time to read and comment; I just need to catch up with responses to your comments!
I think another reason I'm succeeding this time is I've been getting a better handle on time management and prioritizing tasks – and enjoying a break from "have to" writing with blogging, which is definitely "want to" writing! It's especially fulfilling to me when I know something I write has blessed or encouraged other people, since that is one of my goals in blogging, and also why I want to blog more consistently.
Secondly, I have another home business in addition to my freelance services, called K'Lee's Kreations. I primarily make customized quilts, pillows, bags, and other items, many with imprinted photos.  I have an Etsy shop and a Bonanza booth, and still need to get my primary site up and running.
I had an idea recently that I should create a line of products called K'Lee's Kollection, which would feature a certain number of products with imprinted images of nature, animals, and sayings. Instead of customizing these, I would make them ready-to-sell, hopefully to increase interest and improve opportunities for profit. I think my motivation with this one is to get the ideas out of my head and into actual products, and see how it goes!
(This bag has one of the designs I plan to use, and make into bags and pillows).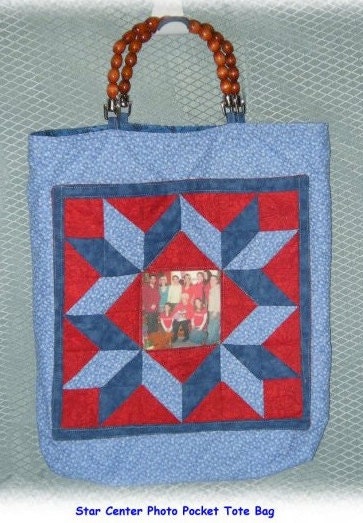 What about you? Are you doing the blog challenge or do you have other projects you are determined to succeed in accomplishing?